In order to pay homage to Pandit Jawahar Lal Nehru, National Cultural Association established the Museum in 1972 on Panditji's name on his birthday. Today when a child walks into Nehru Children's Museum, he walks into a world of treasure. It touches the imaginative mind and encourages him to know more. The exhibits in the museum which are spread over 4 floors, enable a child to take off to the world of epics, the world of science and to dream world.
Entry Fee is Rs. 20/- for 16 years & above and Rs. 10/- under 16 years.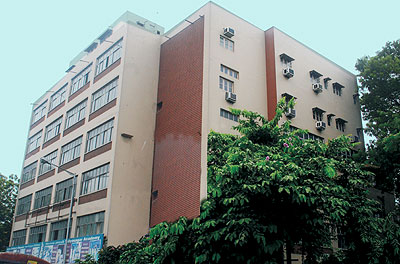 More than 100 million adults and 10 million under-privileged children have stepped inside this Treasure World. For more details, please contact us on nehrumuseum1972@gmail.com.
Dolls gallery, Toys gallery, Ramayana & Mahabharata in clay models are the most fascinating archives for the children.
The Dolls Gallery had 1.2 crore visitors since its inception. Dolls from 92 countries are displayed here. There is a second Dolls Gallery where dolls from 37 countries are displayed. In addition, there is a Ganesh Gallery displaying 300 Ganesh Idols.
The Ramayana and Mahabharata in miniature models create a world for a child where he or she can spend time for hours and learns about our heritage epics.
The Museum remains open for all between 11 am and 6 pm on Wednesday through Sunday. The Museum remains close for public on Mondays and Tuesdays.